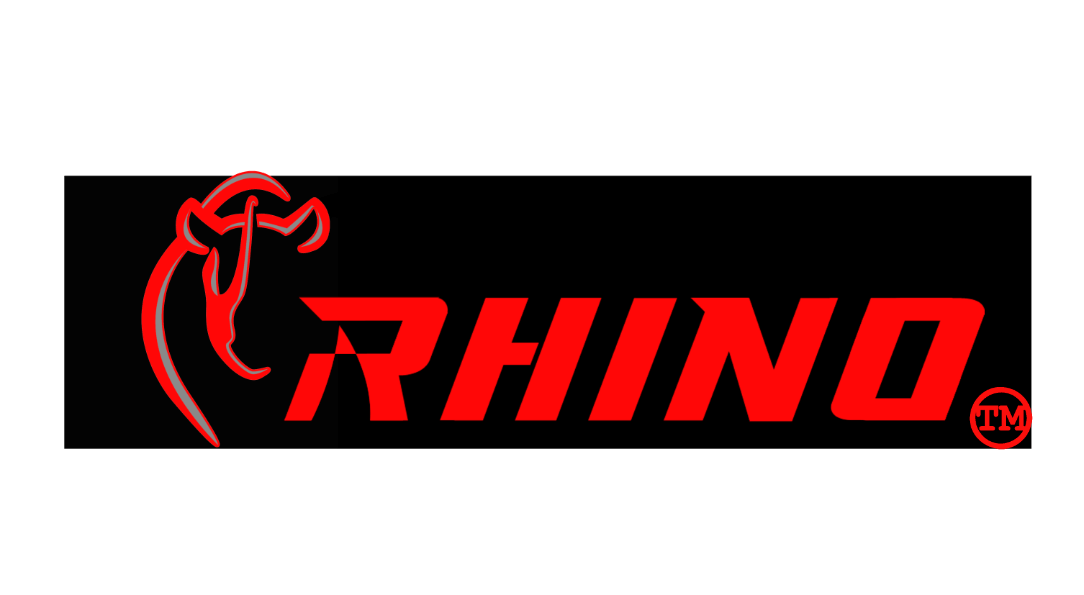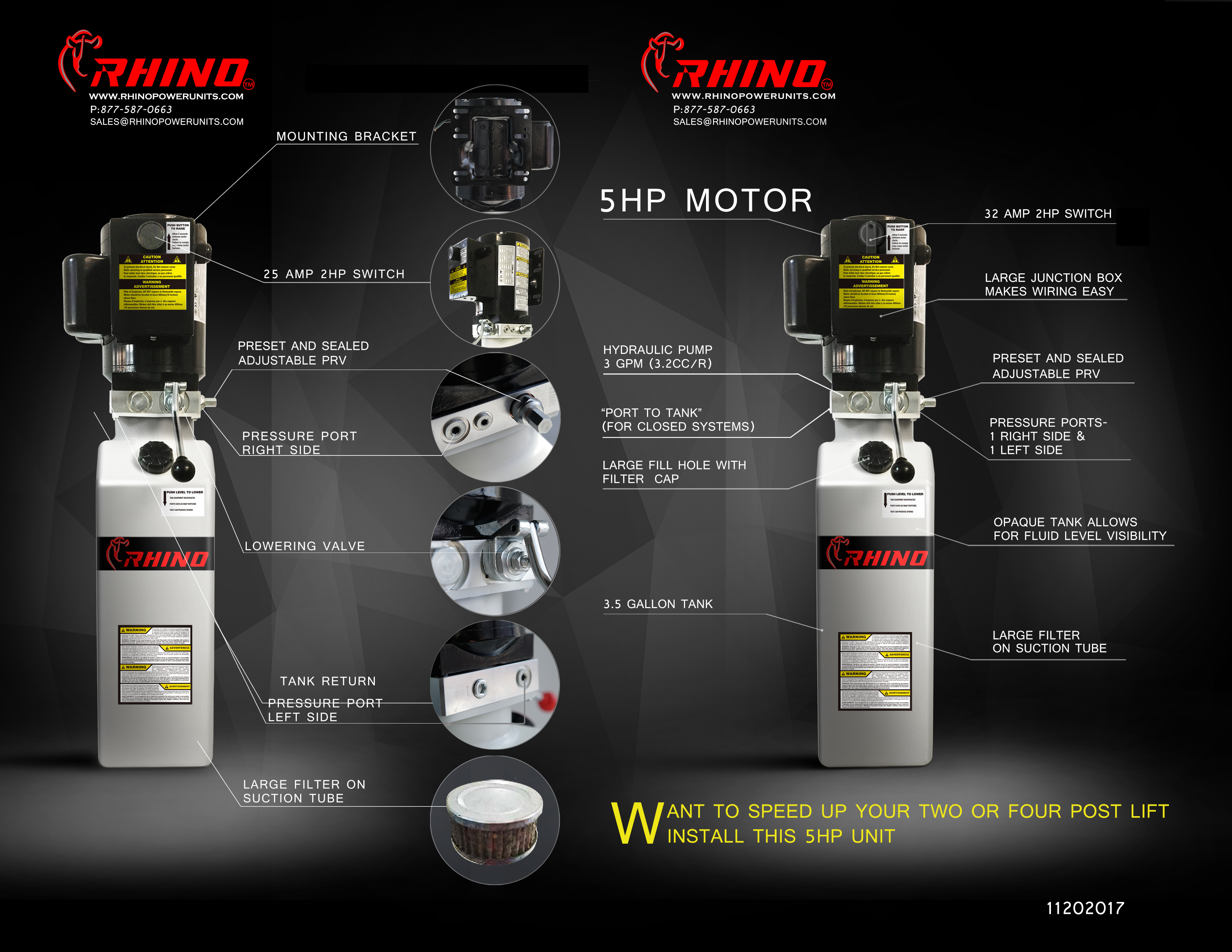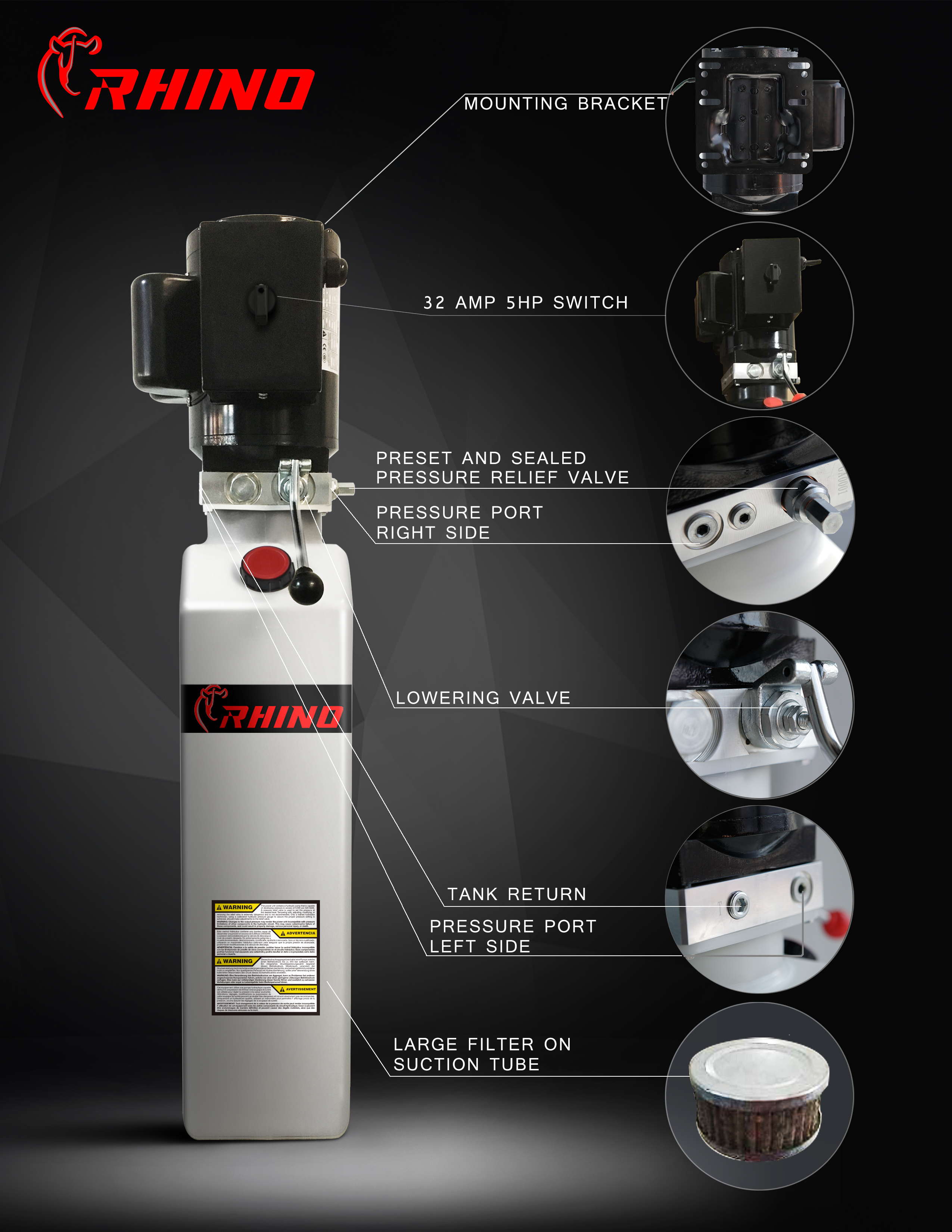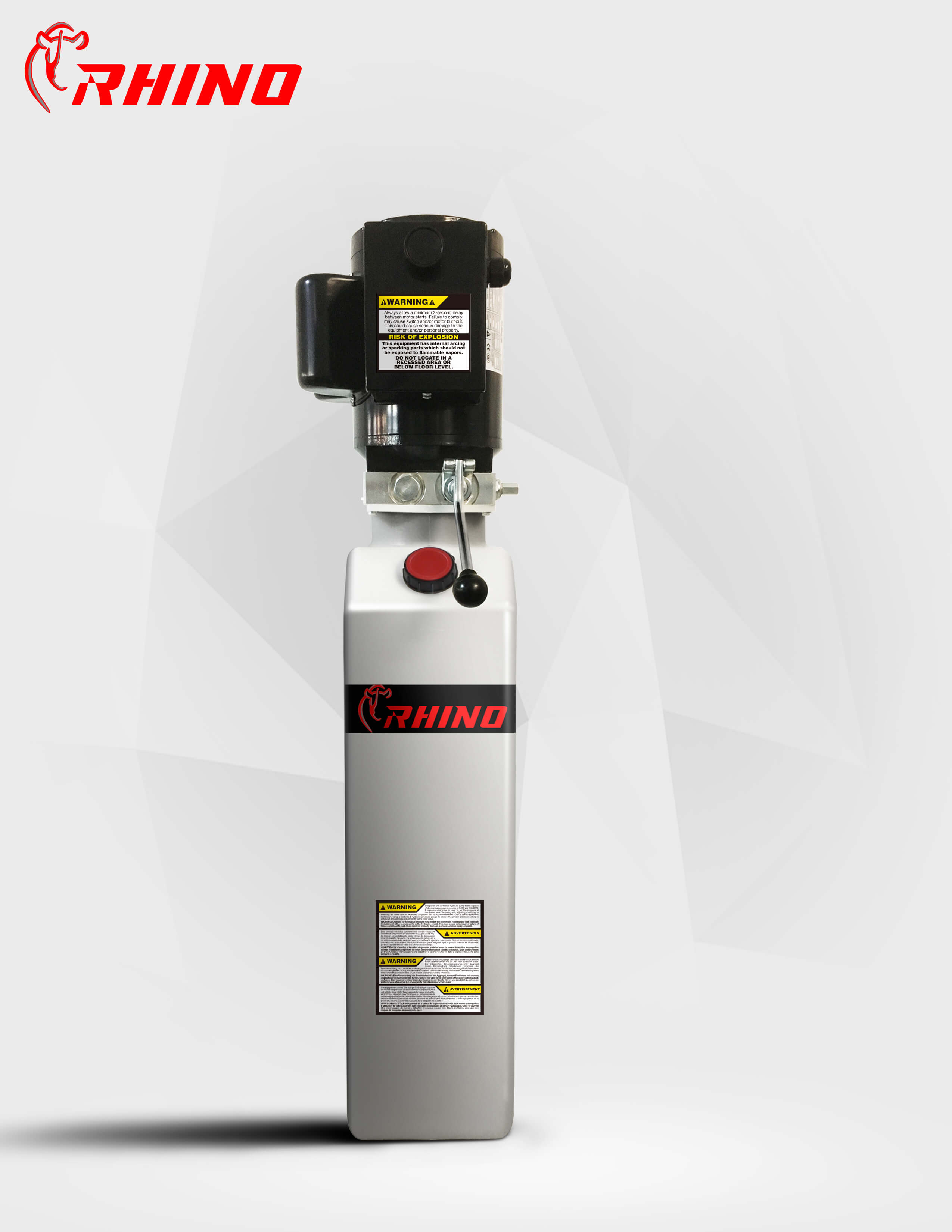 5 HP Unit for your performance lift
Powerful electric-hydraulic performance units for your 2 posts lifts and 4 post vehicle hoists, parking systems lifts, dock lifts, handling tables, scissors lifts or other applications that demand extreme quality and performance.
Two-year limited warranty on freight, labor, and all parts
Why settle for anything less.  RHINO Power warranties through our resellers and from the factory direct at no additional cost. Other brands offer a skimpy one-year warranty that does not include prepaid freight both directions.
Need torque. We got it! We are not typical and typical brands have a lower flow rate because their electric motor does not produce enough torque. Not our motor!
Our unit operates in varied voltages.  Most motors will not operate in the 208 voltage systems…they are only rated at 220 volts.  Global wide use.
Our high-quality motor will not get hot and decrease speed and torque. Built with super heavy-duty armatures and extra motor windings (additional silver metal included in the wires and connections) eliminate decreased torque. RHINO units maintain constant torque through the lifting process because we generate less heat.
Allows you to see the fluid levels.
We offer adjustable PRV. Why stock multiple units at different PRV when you don't have to! Why pay more when you don't have to.
Extra-large junction box makes it easier preparing electrical connections than traditional smaller cramped boxes.  Eliminating electrical shorts.
This is an extra cost that no other power unit manufacturer will spend the extra money on.  We insist!
We know the number one complaint for all power units is that the on/off switch. To eliminate this, we selected and tested the BE22Q1AL and got zero warranty claims in 4 years!
We offer dual outputs in our standard models.  Others do not.
RHINO is the only power unit in production that allows the return line flow from non-pressured return lines. AND may be used on older lift manufacturers models that need slave side hydraulic functions.
For longer pump/motor life our suction pickup tube has a fine micro-screen to prevent any debris from entering the pump.